Pressure Washer in Cary, Raleigh and surrounding areas.
Vortex Pro Wash is a full service pressure washing and soft wash company.
Don't be a DIY pressure washer and waste your weekend. Call the best and experience the benefits. We combine experience, knowledge, and state of the art equipment to provide our clients with the best service possible. Whether it's a home (your largest personal investment), a commercial property where image is everything, multi-family complexes or industrial facilities. We have what it takes to clean safely and efficiently. We are your pressure washing experts.
PARTNER WITH VORTEX PRO WASH FOR YOUR COMMERCIAL AND RESIDENTIAL EXTERIOR NEEDS.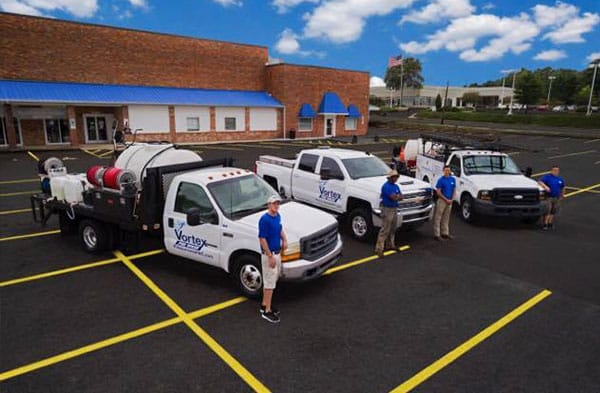 Did you know...
Soft washing makes your exterior look like new for about 10% the cost of repairs or repainting.
Wow! My house looks brand new now! They were friendly, professional and did an excellent job pressure washing my house and white vinyl fence. Thank-you Vortex team!
I manage many rental homes and Vortex is always quick to respond. They get the job done in less than a week and it always makes the house look so much better! Price is very reasonable too.
I contacted Nick Rhodes and told him I was putting my home on the market and needed him to power wash it asap. That was Monday. He sent his guys out on Wednesday and they did a fantastic job!! The green algae on my back deck is gone and my front porch looks white again. Deon and Sherman were total gentlemen and performed every aspect of the job with professionalism. Use this service, you will not be disappointed.
We've used Vortex a couple times now for various projects and can't say enough good things about them. Their crew came in and did an amazing job from start to finish. So much so that they set the bar to a new level for any companies that I would consider hiring.
Thank you for being a dependable local company that is truly a pleasure to work with!!!!
I have used Vortex for my own property as well as my business clients. They are prompt, efficient and reasonably priced. 10 stars!!
With Vortex
Protect your investment for years to come
Take pride in the way your home looks
Avoid costly mistakes made by amateur pressure washers
Save time and money
Without Vortex
Damage your home or property with inexperienced pressure washing
Overpaying for equipment you rarely use that doesn't produce results
Go from embarrassed your house is dirty to having chipped paint and unsightly markings from improper technique and equipment